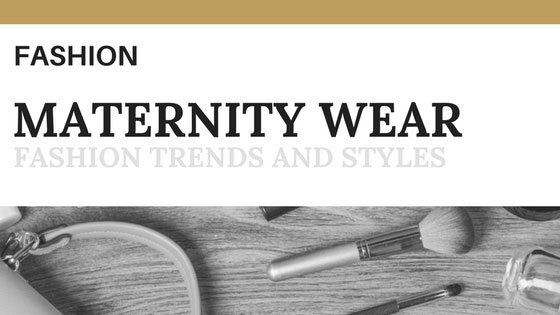 Long gone are the days of silly looking maternity clothes simply because you couldn't find the latest styles. You don't even have to reach for your husband's shirts to hide behind. Famous fashion designers have embraced the pregnant woman, and they've come out with some styles that are catwalk worthy. Some of the clothes you'll find at all price points are so cute, you'll be tempted to continue wearing them long after your baby arrives.
Maternity Jeans
If you're a denim lover, you'll be thrilled to find a vast array of jeans for your pregnant body. As always, you'll need to try on each pair of jeans before purchasing them. Look for a great fit through the thigh and a rise that works for your body.
Companies that make stylish maternity jeans:
Gap – panel-free with interior adjustable waist
Habitual – interior adjustable waist and low front rise
Motherhood Maternity – seamless belly panel and snug fit without feeling tight
Old Navy – rollable belly panel and relaxed through the thighs
7 for All Mankind – beige belly panel
Basic Bottoms
Whether you work and need business casual clothes or you enjoy getting out of your jeans for lunch with friends, you'll want some basic bottoms. Start out with a couple pairs of neutral pants and skirts – black, gray, khaki and dark brown – and build your wardrobe from there. The key is investing in bottoms that will go with all the tops in your maternity wardrobe.
As you try on pants early in your pregnancy, you may be tempted to underestimate what your size will wind up being right before your baby is born. Go to one of the shops that specialize in maternity wear and listen to the advice of the salespeople who have specialized training.
Tops for a Pregnant Woman
This is the age of "showing off the bump," so you no longer have to wear tents when you're in a family way. You also don't have to spend a fortune to have a fashionable and flexible wardrobe. After investing in a few good pairs of pants, you don't have to spend much money on tops if you have a limited budget. Stores like Motherhood Maternity, Ann Taylor Loft, Target and Sears offer a large selection of maternity wear that won't wipe out your bank account.
Fashionable maternity top styles:
Empire waist top – cinches you right below the bust and allows ample room for the bump
Stretch T-shirts – with or without embellishment
Flannel shirts – with the option of an umpire waist tie
Button-front shirts – with the option of an umpire waist tie
Tunics – with neckline choices to suit your body type and preference
Sweaters – choice of duster length, asymmetrical and cropped
Jackets and blazers – single or multi-button front closure
Maternity Dresses
A dress is an ideal piece to make a pregnant woman feel feminine and pretty. Dress makers are designing styles and silhouettes that embrace current trends, so you have plenty of choices.
As you select a maternity dress, consider these factors:
Fit through the shoulders
Flattering neckline
Ability to add a sweater or jacket for a different look
Maternity Bras
As your belly swells so will your bust line. Most pregnant women need to invest in several well-constructed maternity bras for support and accessibility if they plan to nurse their babies.
Tips on buying maternity bras:
Get professionally fitted.
You'll need more than one.
You may need to upsize later in your pregnancy.
If you want to nurse your baby, consider double-duty bras with openings for better access.
Other Pieces in a Pregnant Woman's Wardrobe
Some of the extras in your maternity wardrobe will depend on your lifestyle, the time of year your bump will show and special places you plan to go. You may be tempted to wear pre-pregnancy clothes to save money, but you'll look your best in apparel designed for your changing body.
Items to consider based on your particular needs:
Workout clothes
Formal gown
Swimsuit
Winter coat, cape or jacket
Accessories – scarves, hats, necklaces, bracelets, brooches and earrings
Pregnant women can continue to be stylish with today's maternity fashions. A great looking pair of jeans, a few neutral bottoms, some flattering maternity tops, a couple of dresses, the right bra and clothing that suits your particular lifestyle will give you the maternity wardrobe that shows you care about your appearance.