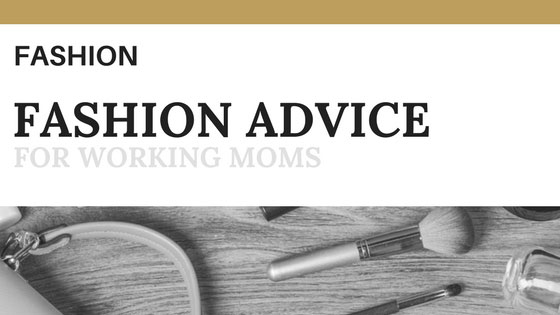 These top tips of fashion advice for working moms show how to make it to school and work on time while always looking stylish and fashionable in professional business attire.
Outfit Planning and Coordinated Separates for Career Moms
The best time for wardrobe planning is before going to sleep at night. It is tempting just to fall into bed but there is more time for a career mom to select an outfit in the quiet of the evening than during the rush of the morning.
It helps to be familiar with every wardrobe item and know what matches what, especially when buying something new. There won't be time for a busy mother to experiment with matching tops to trousers or skirts to shoes while brushing the children's teeth before school.
Trousers and Skirts, Shoes and Boots
Choose trousers and skirts in neutral, block colors then it is easy to grab one and find a top to match quickly. With anything more patterned, know in advance what top to add when the time comes.
Solid or low heels are always better for rushing down the street or carrying children than a spindly stiletto but there's no reason not to keep killer shoes under the desk to put on when the occasion calls for it.
Underwear and Lingerie and Tights for Busy Mothers
Nothing is worse after getting dressed then having to strip off to change underwear because a black bra is showing through a white blouse. Always begin dressing with nude colored underwear, then bras will never show no matter what is worn over them.
Putting on a skirt and then finding a ladder in the last pair of tights is always frustrating. The skirt is thrown back in the closet and time is wasted putting together a new trouser based outfit. Buy tights in bulk quantities. They will cost the same in the end but there will always be plenty of spare pairs to hand.
Dry Clean Only
Clothes labeled "dry clean only" should be avoided whenever possible as dry cleaning is time-consuming and expensive.
If they are essential then putting a layer of clothing under the garment, such as a camisole or vest that will reduce the contact between fabric and skin. This will allow the item to be worn more times before cleaning is necessary.
Handbags and Accessories for Working Women
Like it or not these need to be big. There are two different worlds to be held within it. The mother needs tissues, toys and snacks but the working woman will need pens, files and papers. The bag itself should be lightweight, or it will cause a backache once it is full.
The handle on the bag must be just the right length – long enough to be carried over the shoulder with hands left free to help children cross roads but short enough to carry by hand to avoid damaging jacket shoulders when possible.
While it would be great manipulating looks each morning by coordinating with endless jewelry, a busy mother just doesn't have the time. It is better to invest in one set of beautiful, classic earrings and necklace that can be left on every day.
Fashionable Career Mothers
For busy mothers the morning is a precious time with the children before everyone embarks on his or her working and school days. By buying clothes that are easy to match to each other and taking a small amount of time in planning there will be big rewards when time is scarce in the morning rush. Having a good stock of tights, plain trousers and skirts and nude underwear as well as all-purpose accessories will have her dressed in a flash.
By following this fashion advice, working moms can reduce stress in the morning and no longer feel disheveled and conflicted all day, but spend it feeling like a fashionable career mom.